Let's Recode Their Future
Good for the Community × Good for Business
We seek to improve the career trajectory for the smart, the motivated, and unfortunately, the often overlooked talent in Washington DC
Through technology training, UPO Inspire aims to improve the career prospects of locals residents who are committed to pursuing a path towards sustainability. Because when people work their way out of poverty, good things happen. Positive contributions to society. Local businesses have access to top rated technical skills. It's a win-win.
We aim to produce a steady stream of qualified graduates but we cannot achieve our goals alone. Find out how you can help.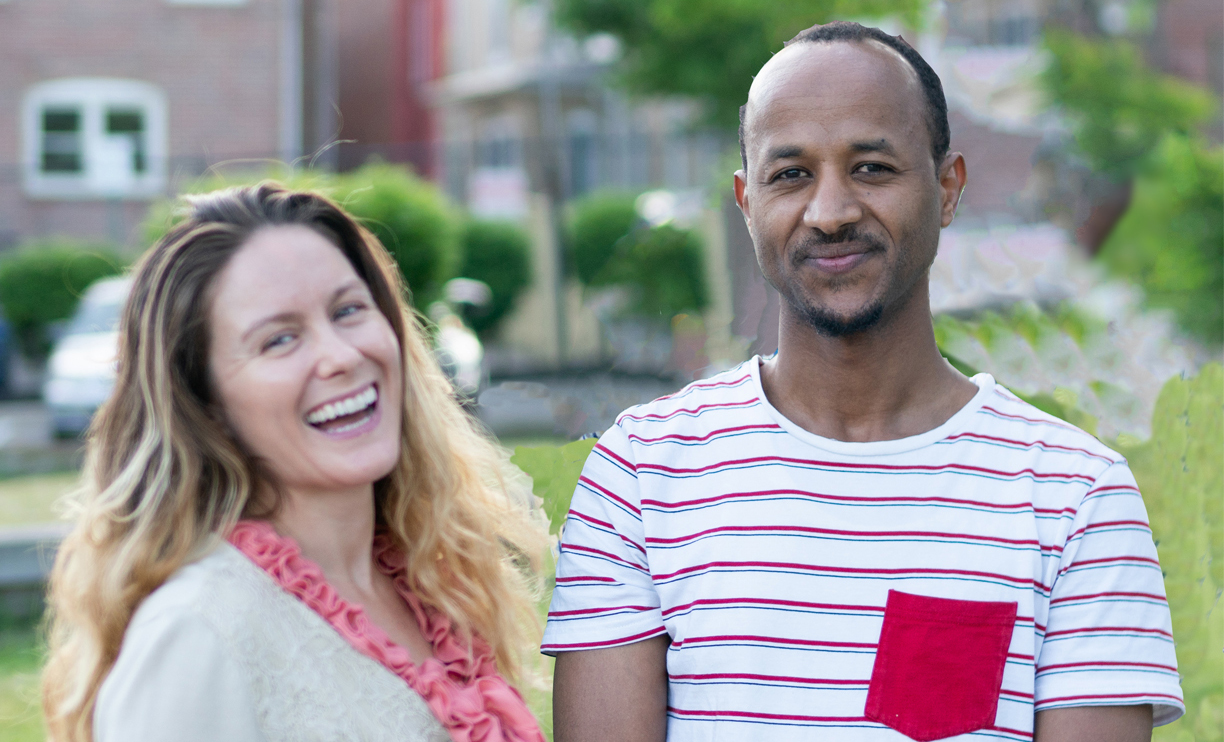 The Program
The UPO Inspire Technology Training Initiative is designed to increase middle-skill job opportunities for those on the edge of poverty. This program attempts to close this opportunity gap by funding job training and support for underemployed individuals. Our students undergo comprehensive well-rounded IT training covering help desk support, technical professional development, and career and social coaching. 32 weeks in duration (at a minimum) combining in-class sessions and internships, students receive their CompTIA A+ certification upon successful completion.
Phase 1: 12 weeks
Technology certification training, professional development and work readiness.
Course topics include introduction to personal computers, internal hardware components; the fundamentals of storage; and working with mobile devices and networking with a strong focus the installation, configuration and management of various operating systems, virtualization and system security.
Phase 2: 8 weeks
Internship placements with local businesses and governments including various branches of the DC government, Conservation International, University of Maryland, and numerous non-profits and private employer. Mentors work closely to ensure a positive outcome for both employers and students.
phase 3: Minimum of 90 days
Job placement and retention with local employers, including government, commercial and non-profit organizations. Students gain real world experience in IT customer service, problem solving and professional development. Employers gain a qualified and motivated team player.
Our Impact
To date, over 200 people have successfully completed the program and received their certifications. This means an increase in individuals with improved economic mobility - from working poor to middle class. And brighter prospects for continued career and financial advancement. And higher tax revenues returned to the community. Good for citizens, good for business and good for society.
$35 - 62K Starting Salary
85% Employment retention Rate
Success Stories
Lamont K. is currently employed full time with the U.S. Army's Health Defense Headquarters performing Help Desk Support, earning a starting salary of $45,000 with benefits. Lamont's new duties include reimaging, troubleshooting and providing support for well over 700 Pentagon employees and staff.
Prior to attending the UPOIT program Lamont was a 2014 high school graduate seeking a career path. Following the recommendation of a friend, he enrolled in the UPOIT program and credits his decision with drastically changing his life. According to Lamont, "I now feel like I am on the path towards building a career for myself. I like what I am doing and look forward to new horizons".
Alexus was working as a residential concierge at an apartment complex. Her goal was to find a career path that would support her and her child. She followed her boyfriend who was in the prior class and made it her goal to become a help desk professional.
Alexus is currently employed as a contractor with The U.S. Department of Labor as a Tier I Service Desk Specialist following a successful internship with Department of Human Services (DHS). According to Alexus, "I like what I do. Life is way better financially. Mentally I have matured and I look forward to getting up and going to work."
After recently giving birth to her first child, Allyse K. was having a rough time finding employment. She knew that finding a "decent job" that could turn into a career would be difficult due to her lack of education and training. So she set out to find an opportunity that would cover all bases for her. "UPOIT had been a life changing experience for some of my friends and I saw firsthand how it could lead you into a career in a rapidly growing industry. I did my research and learned that it is predicted that the demand for help desk workers will increase by 18% over the next year. So I felt that I would be in a great position if I could get into this program.
And get into to a "great position" she did. Allyse K. completed all of the components in fine fashion, constantly receiving praised for her attitude, effort, and dedication throughout the process. She was one of the top field workers in her internship placement with the District's Office of the Chief Technology Officer (OCTO) and recently received and offer of employment from OCTO to continue her good work on a full-time basis. "I want to be able to provide a wonderful life for my daughter and to show her that when you apply hard work and dedication to anything you do, you will succeed".
About Us
UPO Inspire is working with UPO, Washington DC's Community Action Agency, a leader in providing services to break the cycle of poverty. Inspire Foundation is focused on creating opportunities for smart motivated, but underserved, youth to strengthen their career prospects through IT training. We are lawyers, bankers, business owners but most importantly, dedicated changemakers who seek to deliver transformational opportunities to those less fortunate.
With your support, we can affect real positive change and enable our graduates to be positive contributors to society and the local economy.
Take Action
Got time? Skills? Resources? Job openings? We need all the above. There are many ways companies and individuals can support motivated youth, opening doors to a brighter more sustainable future.
Provide an internship

Hire a new graduate

Host a training class

Teach a work skills training session

Make a donation
Checks can be sent to:
Attn:UPO Inspire
301 Rhode Island Ave NW.
Washington, DC 20001